Downsize or Settle an Estate Simply and Safely!
MaxSold is North America's leading online downsizing and estate sales company with over 20,000 auctions completed! Every aspect of the MaxSold process has been carefully designed to minimize hassle and maximize profit and efficiency. MaxSold exists to sell a partial or full household's worth of content — not just the high-end goods (like china and antiques) but everyday items (such as tools, cups and lamps) that people need all the time.
MAXSOLD'S PROVEN 3-STEP PROCESS
MaxSold is created to sell a partial or full household collection (not only the high-end, but even everyday things), we are not designed to sell just a few items.

Cataloging your contents involves taking photos, measuring and describing items.
MaxSold advertises your auction to a pool of interested buyers in your area and provides bidder support. When the auction closes we collect payment from bidders and send you a check or etransfer.
A one or two day pickup schedule (depending how many items are in your auction) allows bidders to collect their auction items and maintain safe social distance.
Two Ways to Sell with MaxSold
If you're hands-on and want to organize and select items as keepsakes while you build your catalogue, then our Seller Managed Auction is for you!
From your own device or smartphone, you'll use our custom app to photograph and catalog your contents. Once your auction lots are complete, MaxSold posts and advertises your auction to thousands of potential bidders online while protecting your privacy. When the auction closes, we collect payment from bidders and send you a cheque or direct deposit. Host a one- or two-day pickup, with scheduled times for buyers to collect their items safely and without disruption to you or your neighbors.
The MaxSold Managed Auction is great for anyone who wants to get the job done quickly and as efficiently as possible. Our teams of local experts are caring, considerate and respectful of you and your belongings. We need access to your home twice: 1) to photograph and catalogue your contents and 2) to supervise pickup day and ensure your buyers come and go safely and on schedule.
Video Testimonials From Sellers

With roots in a family owned auction company founded in 1956, MaxSold is the fastest growing online estate sale firm in North America. With a team of over three hundred trained staff in the USA and Canada, we are local auction experts that manage all the details for your downsizing or estate sale.
MaxSold has Local Expert Help team members in Ontario and British Columbia in Canada, and in the USA: Georgia, New England (MA, RI and NH), New York Tri-State (NY, NJ and CT), DC Metro (MD and VA), Mid-Atlantic (PA, DE), Texas, Arizona, Washington State, Colorado, Ohio, Florida, California (Bay Area, Sacramento, LA and San Diego).
MaxSold, as extensively mentioned in AARP Book: Downsizing the Family Home!
We have a book on Amazon called "Essential Guide to Downsizing and Settling an Estate"
Want to sell or downsize?

Will it clear all household items?





Easy pickup of goods sold?





Does it collect payment for me?




Do they advertise my auction?






Does it offer peace of mind?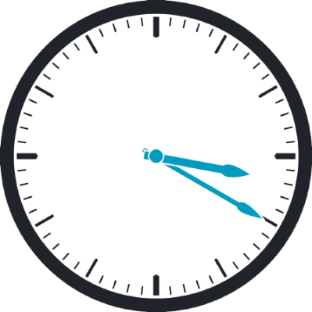 "MaxSold is the answered prayer to people moving and downsizing. I have used them successfully and passed their name on to others."
Jim Gilreath
"Getting rid of stuff is the hardest part of our job and the biggest part of our job. MaxSold has given us the answer."
Gail Shields
"MaxSold helps so much because people that use MaxSold are buying things that they want, so it's going to a home where they're going to find love again."
Clare Platt
"We were very happy with MaxSold's services, their follow through, the professionalism. We achieved exactly what we wanted to."
Linda Diller
Expert Hours per Sale Invested by MaxSold.
Fees are 30% and $800 for MaxSold Managed. Should you wish to Catalog/Photograph and oversee Pickup yourself, fees are the greater of 30% or $300.
MaxSold has completed over 12,000 sales.
Sell your goods easily and profitably from an estate, downsizing, or relocation
© 2022 MaxSold. All rights reserved.